Have I not commanded you? Be strong and courageous. Joshua 1: 9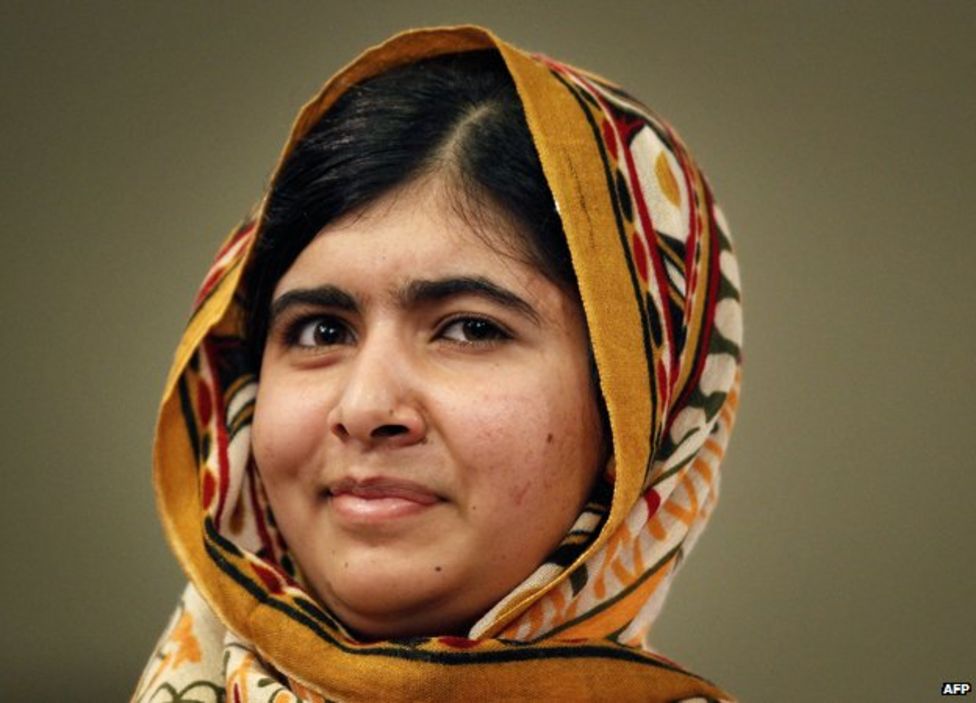 This week we are looking at how the strength and courage of one young girl can have an impact on the lives of thousands of others. Read Malala's story 
When you have read the story think about times when you have felt something was unjust or unfair but perhaps you have not had the courage to speak up. Perhaps say your own silent asking prayers now as you think abut these times, asking for the strength to always stand up for what you think is right and just.
And today we ask Mary to intercede for us as we say Hail Mary . . .
Day 2: 
Yesterday we learnt about Malala and her dream to ensure all girls had access to education. She was a young girl with a big dream, a dream so big that many people would have said she was wasting her time even thinking about it. However, sometimes all it takes is one person with a dream t make a huge change, not just to your community but for the world. Think now about how you would like to change the world.
What are your BIG dreams?
What would you like to do with your life to try and make the world better?
Where would you like to go? Who would you like to be?
Sometimes, it's hard to dream BIG because we feel small and unimportant. But, BIG dreams can change the world. If you want to, you can write or draw a BIG dream onto a
cloud-shape and stick it onto with everyone else's around this weeks scripture quote.
Dear God, If I can not be brilliant, let me be kind. If I can not change the world, let me inspire just one other to do so. If I can not give away riches, let me be loving. Let me be known for kindness, for it is the greatest glory. Amen
Day 3: Hope is believing in, or for, a positive outcome… that the thing we want will happen, or that events will turn out for the best. Despair is the opposite of hope. Even in the darkest of times Malala never gave in to despair, instead always choosing hope.
Somewhere in your tutor room you should see a bowl of water with some squares of paper around it. Take a piece of paper now.
What do you hope for in the future?
What do you hope the world will be like?
Write or draw your hopes and dreams on a piece of paper. If you want to, you can do this as a prayer to God.
Fold the four corners of your square so that they meet in the centre. (Ask someone to help if you need to.)
Carefully place your square onto the water with the folded corners facing upwards. And now wait as it slowly unfolds.
How do you feel as you watch your hope prayer slowly unfolding and blossoming?
Father,
Thank you that in a world of despair,
You are our Hope.
In a world of darkness,
You are our Light.
In a world of sorrow,
You are our joy.
Help us to share the Hope of our hearts with one another
Enable us to give Hope to others through Your work amongst us
Use us to transform our nation and to spread Your Hope to every corner of this nation.
In Your name. Amen